Middle East:
India:
XXXX is the largest local brand of security and surveillance solutions in India, ranking 21st in global security brands. Relong warm light full-color cameras, which are the star products provided by Relong, witnessed an annual sales volume of more than 1 million pcs. This helped CPPLUS gain a market share of 55% and greatly promoted the business growth of trading partners, achieving mutual benefits and win-win cooperation.
As a pioneer in the field of warm light full-color cameras, Relong creatively integrates warm light kit and video monitoring, greatly improves the security function of cameras at night, and turns cameras into innovative weapons for crime prevention, thus improving people's sense of security.
For example, after an Indian community used warm light full-color cameras to replace old outdoor infrared cameras, the uncivilized behaviors in the community, such as stealing electric bikes, littering, public urination and scratching car paint, have been significantly reduced. While ensuring the safety of the community, these cameras can also be used as landscape lamps in the community at night. The program adopts low-power warm light kit, which is eco-friendly and energy-saving, with a full load power of only 2.76W, which is less than 1/10 of that of ordinary street lamp lighting.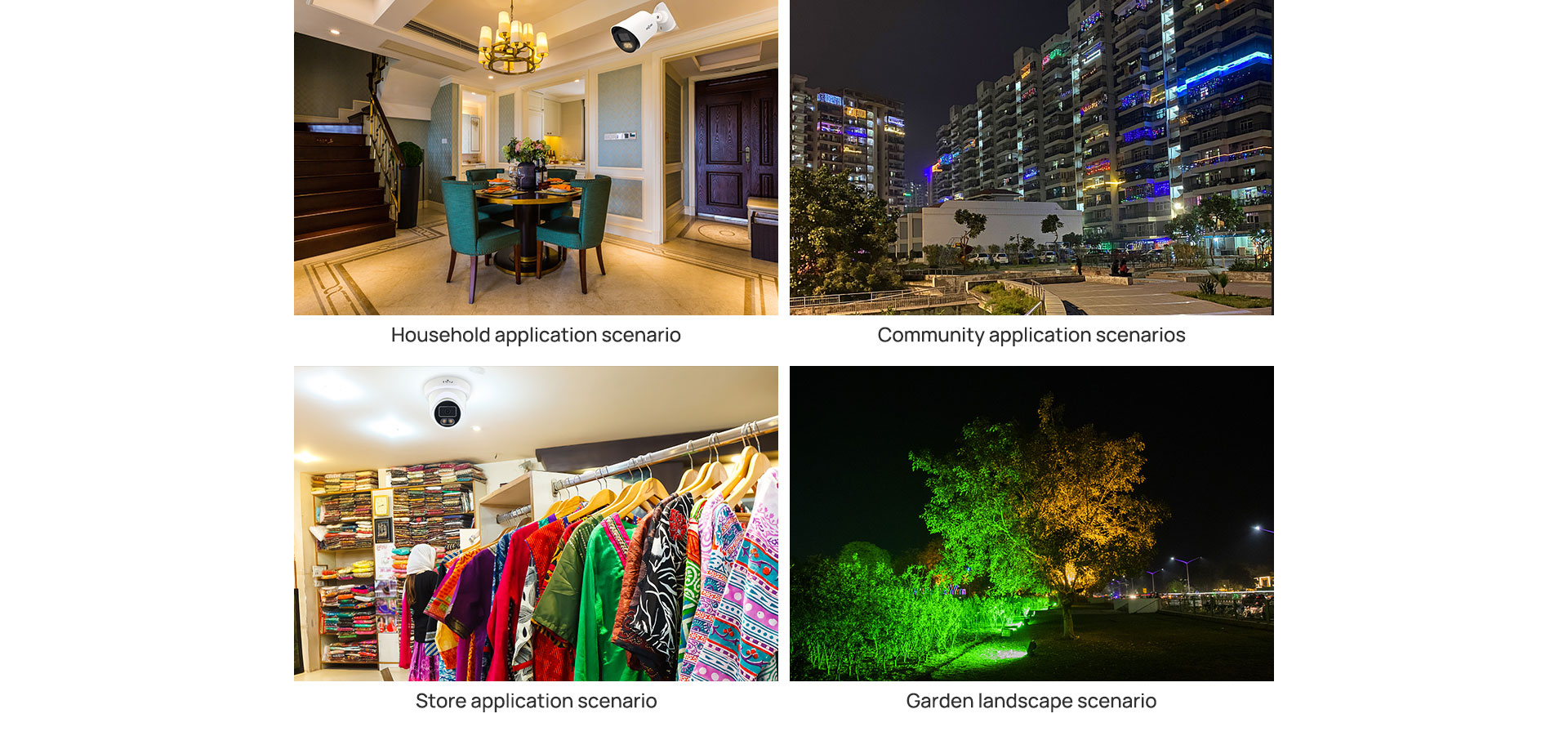 Europe and Latin America:
Europe
With NXXX customers in the security monitoring industry in Eastern Europe, we have become the most professional and largest security products distributor in Poland. The BXXX-CCTV brand, which was established in 2008, has exerted huge influence in Poland, Russia, the UK and the Czech Republic. Its market share is greater than that of HIKVISION and DaHua.
Customers have strict requirements on the appearance and image quality of security products, OEM customization, etc. After several years of evaluation and assessment on Relong, they officially established cooperation with Relong at the end of 2019. They are satisfied with the ultra-high cost performance, fast response and customized products and services provided by Relong. Even during the COVID-19 pandemic period, the sales volume of high-end analog products (ranging from 2MP to 4K) increased year by year, from 30,000 per year to 55,000 per year.
Latin America:
Relong products have also been widely applied in Latin America. By 2022, Relong has provided customized OEM solutions for the following customers, and worked with partners to provide high-quality products and services to local users.
Brazil 2016 Top 3 -JX –PXXXc, VXV Brazil
Brazil Top 1 IntXXXXs for years.
Columbia 2016 Top 1&2&3—DXXXet\GXS\TUXXXXHD Columbia
Argentina -2016 Top 1&2–Videoman\StaXXX Argentina
Uruguay 2017 Top 1&2- -SXXXa\KXXXE Uruguay
Spain 2017 Top 1- -TXX. Spain
Paraguay 2018 Top1-GANNI Paraguay
CR Top 1 2018- - DXXX
Chile Top1 2018- AXXXXX Chile
BXX 2019 Top1 in Poland
III. Summary of sales work in Europe and Latin America
Overall sales volume of the company in recent years
Relong ranked top 5 in terms of export volume in China, produced 280-350K cameras each month. New XVR increased rapidly, with 38,000-58,000 XVR each month
Sales volume in South America and Eastern Europe
North America:
As a high-quality target market for the most mature security products, North America boasts high online shopping penetration, strong consumer purchasing power, perfect logistics and payment service systems, diversified channels and platforms, and active B2C market; the e-commerce scale will continue to grow. Relong established cooperation with cross-border e-commerce customers (such as Anker) for win-win development. Many of our security products under different sub-categories have become the best seller of Amazon and other platforms, such as warm light full-color cameras, audible and visual alarm cameras, USB cameras for live streaming, POE security package, etc.
Africa:
We partnered with a local security camera manufacturer in North Africa. By introducing a wide range of products covering the front and rear end product lines and win-win cooperation for many years, we have established a large-scale factory in the local region, and adopted a complete production & quality control process. The partner has become the top 1 security camera manufacturer in North Africa, with a market share of over 15%.