CPSE | Four highlights of Relong
Oct 08,2019
1.Warm Light Full Color Camera
Product Highlights
The warm light full-color camera creatively integrates warm light lighting and video surveillance, which will greatly improve the deterrence of the camera, become a new weapon for crime prevention, and appropriately enhance people's sense of security.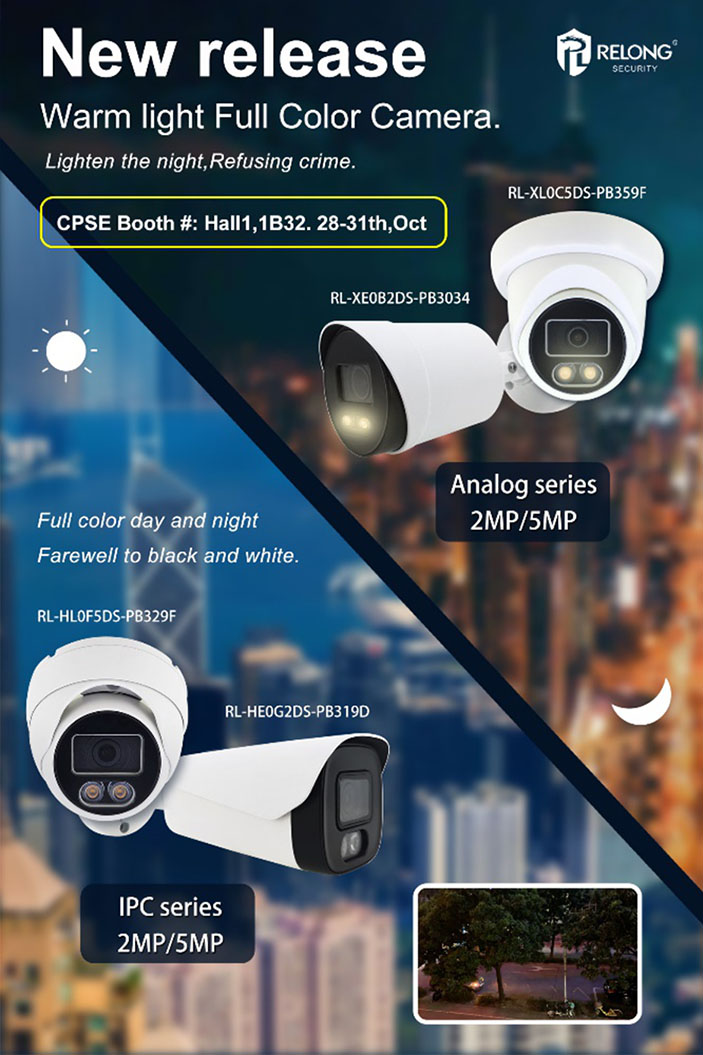 2.Coaxial Audio Camera
Product Highlights
It adopts built-in MIC and realizes simultaneous audio and video transmission through coaxial cable, realizing video and audio UTC triple in 1. Reduce wiring work and achieve complete monitoring with sound and color.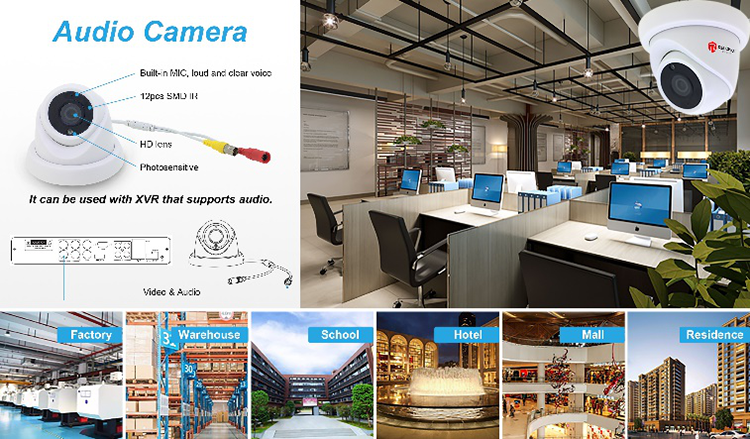 3.Hotel Dedicated Camera
Product Highlights
Using 940nm lamp panel + smart IR technology, user can still get a better picture in low-light environments. When the IR light is turned on, the IR light source is invisible from 1 meter away, which enhances the concealment of the camera's night vision.
4.Human AnalysisSystem DVR
Product Highlights
Relying on high-precision humanoid algorithms, real-time identification of humanoid features in the screen, and labeling information such as human clothing, color, face, and carried items.
Comment
Back to News.